Emotional Intelligence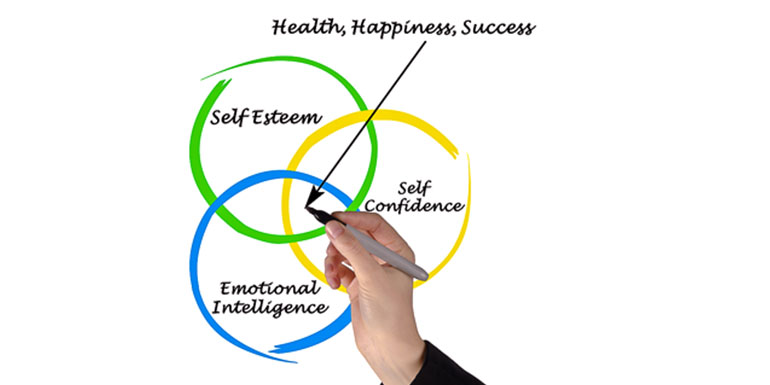 What is Emotional Intelligence?
Emotional intelligence (EI) helps you increase the quality of your interactions with others and also to increase your own productivity by managing yourself better. It is now widely accepted that emotional intelligence is as critical, if not more important, than logical intelligence in determining an individual's success. Emotional intelligence covers a wide spectrum of skills, traits, mentalities and code of life.
This course attempts to capture the essence of these skills. The course contains many exercises designed to show you specific details of the most critical skills and allows you to practice and master them during the course
Emotional Intelligence Versus IQ
According to a recent survey, 61 percent of employers surveyed said they are more likely to promote workers with high Emotional Intelligence instead of candidates with a high IQ.
Increase your Emotional Intelligence
The best way to learn Emotional Intelligence is through group interactions and in a controlled environment such as a training course. This course is designed to cover critical competencies within EI and train you to become much more skilled in EI. Questionnaires, individual exercises, group practicals and home exercises are provided to make sure the that you get an all around training and can immediately benefit from the skills.
You, your staff and your team mates can hugely benefit from the information, methods and skills provided in this course. The EI course can pay huge dividends later on especially in situations where your team is under stress due to deadlines, demanding clients or intense and unproductive meetings. Understanding EI and mastering the skills involving emotional intelligence will greatly help you and your team in difficult situations.
Learning Outcomes:
By the end of this course you will be able will be able to:
Identify the main EI competencies and know how each area can contribute to your personality and interaction with others
Recognise and understand your moods and emotions and their effect on others
Manage and regulate your emotions to make sure they don't disrupt your behaviour
Control and guide your emotions so you can achieve more, boost yourself and vastly increase your productivity
Establish rapport with others and improve the effectiveness of your communication
Demonstrate empathy when dealing with others' feelings and respond accordingly to get maximum results in your interactions with them.
This practical one day course includes the following:
Introduction to Emotional Intelligence (EI)
What is EI?
What constitutes the EI framework?
Mea­sur­ably improves cus­tomer satisfaction
What are EI competencies?
Self-Awareness
What is emotion?
Why are we emotional?
How does "Emotional Hijacking" take place?
How does the brain process emotions?
How does the brain perceive the world?
Self-Management
How to take advantage of the power of optimism
How to manage your anger effectively?
How to control your worry?
Self-Motivation
How to motivate yourself?
How to avoid apathy?
How to be creative?
How to have empathic communication with others?
What is the physiology of empathic communication?
Social Awareness
How to have effective group interactions?
How to listen positively?
What are the "Negative Listening Types"?
How to raise your social awareness through listening?
Relationship Management
What are the "Six Human Needs"?
How to recognise others' needs and desires?
How to categorise people based on their needs to make useful conclusions on follow up actions?