Ready to Book Package Holiday Booking System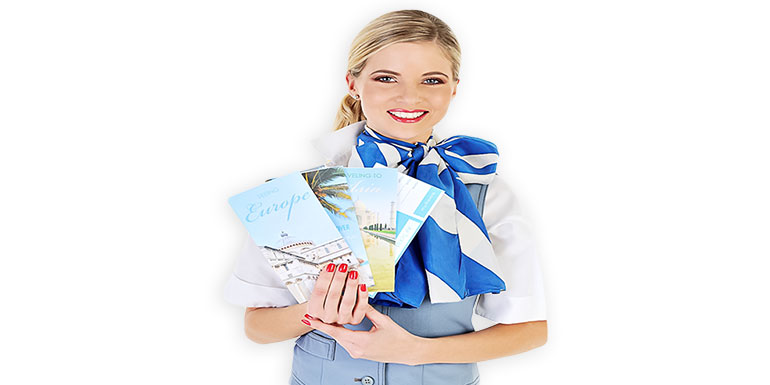 Increase your customer service and selling skills - with this interactive system.
"Ready to Book" is a simulated system that resembles the Viewdata booking system. Viewdata remains the travel trade's favourite system to book traditional package holidays and charter flights.
Students who use "Ready to Book" will feel like they are working on a live system as it enables students to book package holidays for a range of clients i.e. singles, groups and families to popular holiday destinations in a free format manner (there are no restrictions with this system, it operates like a live system).
It works in conjunction with a selection of Tour Operators brochures to allow the student experience what it is really like to work as a Travel Agent and to further increase their knowledge of Tour Operators products. Their knowledge of popular holiday destinations i.e. Majorca, Lanzarote, Gran Canaria, Algarve, Costa del Sol etc., will greatly increase as will their knowledge of the properties that different Tour Operators include in their package holidays.
Simulated Role Play
Practice booking a selection of holidays for your family and friends, letting them choose their destination. Yes...................this system is like a live system ensuring that your role plays mirror the duties of a Travel Agent.
Distance Learning Students:
€300.00 includes use of the system for 6 months and Industry supported Certificate.
---
Low cost Site Licences for colleges
This industry supported qualification is available to colleges/training centres who offer the following qualifications:
Travel and Tourism
Customer Service
Sales
"Ready to Book" is designed to develop the student's customer service and selling skills, which in turn will improve their employments opportunties.
If your college is keen to offer training that is practical and totally job focussed contact us for more information on low cost site licences.