Training Needs Identification & Design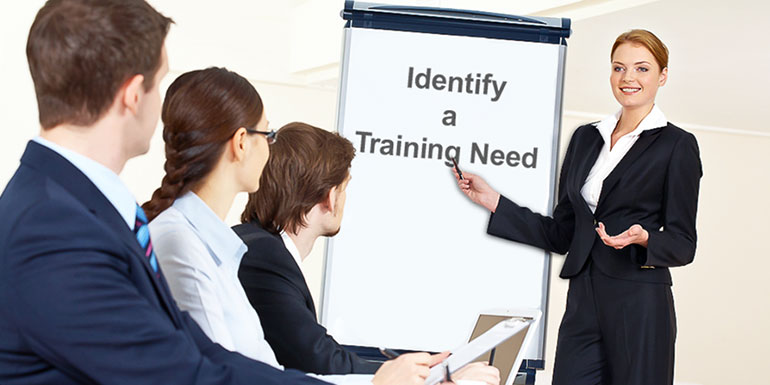 Training Needs Identification & Design
(which leads to a QQI Level 6 Award now made by QQI - attracts 15 Credits under the new Common Awards System - Ref 6N3325)

If you fancy working as a Qualified Trainer, training people in your area of expertise, then this course is a must for you!
This interactive training programme is written, designed and delivered by trainers who are passionate about what they do and are committed to providing recognised qualifications that will help advance your career and make you stand out from the crowd!
Duration:
3 Days.
Fees:
Available on request.
Entry Requirements:
Leaving Cert (or equivalent) and/or relevant life experience
Regardless of your subject domain, you will benefit from taking this course. Previous students have included:
Hairdressers, beauticians, health care assistants, nurses, painters, decorators, builders, gardeners, mechanics, fitness instructors, driving instructors, fork lift drivers, accountants, yoga teachers, security staff, engineers, cabin crew, airport staff , travel agents, fire-fighters, hotel staff , coaches, instructors, teachers, trainers etc.
Who is this course for?
Newly Appointed Trainers
On the Job Trainers
Team Leaders
Staff involved in Administration, Delivery, Design and Assessment
Those who are planning a career in Training and Development
Trainers who need to up-skill and gain a formal National Qualification
Those who need credit towards another QQI Certificate i.e. Business, Administration etc.
Our Approach
We offer a lively, engaging and effective Training & Development Train the Trainer programme which is memorable, lively, interactive and effective, helping you become an outstanding trainer that makes a difference.
This interactive training programme is written and designed by trainers who are passionate about what they do.
Using a variety of training techniques to cater for different styles of learning you will progress naturally through this course.
We encourage interaction and collaboration to make the learning experience positive.
Course Content:
Unit 1 - Theories of Training and Adult Learning
Apply principles of adult learning in a training situation
Compare and contrast concepts of training and education
Explore key principles and methodologies which underpin adult learning of learning styles, learning outcomes and essential techniques
Evaluate the approaches of different adult learning theorists i.e. Knowles, Kolb, Honey and Mumford etc.
Assess the contribution of theorists to the psychology of learning
Assess a range of Instructional System Design (ISD) Models
Apply a comprehensive range of specialised skills and tools in identifying the barriers to training and attitudes to training in an organisation
Unit 2 - Training Needs Analysis and Programme Design
Identify the different stages of the Training Cycle
Analyse a Training Need
Discuss the advantages and disadvantages of completing a Training Needs Analysis
Outline the 4 steps used to perform a Training Needs Analysis
Conduct a Training Needs Analysis
Outline the 3 components of a Training Programme
Compile a list of Learning Objectives (Outcomes)
Justify how Learning Objectives can be used to evaluate learning effectiveness
Design Learning programmes relevant to the identifi ed needs of the Learners
Write for your Learners
Unit 3 - Preparing for Training and Delivery
Plan the Delivery of a Training Session
Prepare appropriate training methods for each element of the training session
Produce exercises/activities for use within a training session
Prepare and demonstrate the use of visuals aids in line with best practices
Learning Cycle
This course includes the first 2 stages of the Learning Cycle:
Identify
Develop